Amazing 45p 'Contact Your Loved Ones' Readings
0904 007 0085
(Calls cost 45p per minute plus network access charges apply)

Superb & Affordable 'Contact Your Loved Ones' lines
Reuniting with your loved ones in spirit is not only heart warming and healing but it can also be an incredibly exciting experience. The loss of a loved one to the spirit world is incredibly difficult for anyone but with the help of our sensitive psychic mediums and clairvoyants you can connect to the spirit world with their god given skills and contact your loved ones once again and while no one can bring them back in their physical form our team of professional psychic mediums and clairvoyants can bring them back to you through the divine energies and the help of their spirit guide so that you can exchange words of love and comfort.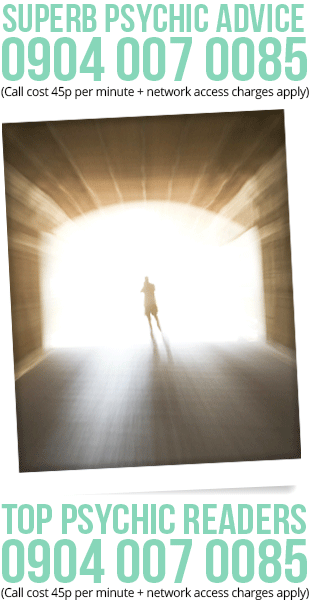 When you connect to the spirit world you awaken a part of you that has been lost to the rat race of modern life. It's this part that connects with your own spirit guide and the divine universal energies, for we all have the ability to sense and communicate with spirit but some people have a greater awareness of how to use their god given gift and develop a greater skill at communicating with spirit when they connect to the spirit world. Our hand picked psychic mediums and clairvoyants are committed to helping you contact your loved ones in spirit and spend their lives working between the two realms so that communication with loved ones is never lost to the chaos of every day life and hectic routines.
Often the loss of a loved one happens so suddenly and it's quite normal to feel as though you still have messages for your loved ones in spirit to hear. Time and space is entirely different in the spirit world and while no one can guarantee which of your loved ones will come through our your chosen psychic medium or clairvoyant will pick up on the energies that are around you frequently and also pass any messages on to you from any of your loved ones around you. Sometimes you'll find that one of your loved ones acts as a spirit guide to you and will stay incredibly close to you at all times, guarding you and guiding your steps safely into the future.
Whether you need to exchange the expression of your love for each other one more time or you have questions to ask that only your spirit loved ones can answer, get in touch with our professional and friendly psychics, mediums and clairvoyants who'll contact your loved ones and help you in any way they can the only thing we ask of you is that you call at a time when you are able to relax from a place that is familiar and comfortable to you, such as your own home. It doesn't matter what time you call our psychic lines because we have psychics, mediums and clairvoyants ready to take your call and connect you to your loved ones 365 days a year, 24 hours a day. Call now to connect with those you love in spirit.
Top 'Contact Your Loved Ones' lines
0904 007 0085
(Calls cost 45p per minute plus network access charges apply)